Celebrate your birthday
with us
Paperless and cardless
for you convenience
Signature Members' Events


Jumbo Rewards
ENJOY MORE WITH JUMBO E-VOUCHERS!
Simply log onto the member's portal, click on Rewards Catalogue and select the e-vouchers you wish to redeem. The e-vouchers will be credited immediately to your JUMBO Rewards
membership account
and you may use them on the spot. Enjoy a hassle-free dining experience with us now!
Kindly note that NTUC Fairprice / The Choice / JPOT vouchers will no longer be available for redemption with effect from 8 April 2019. Stay tuned for updates on our JUMBO Rewards programme perks.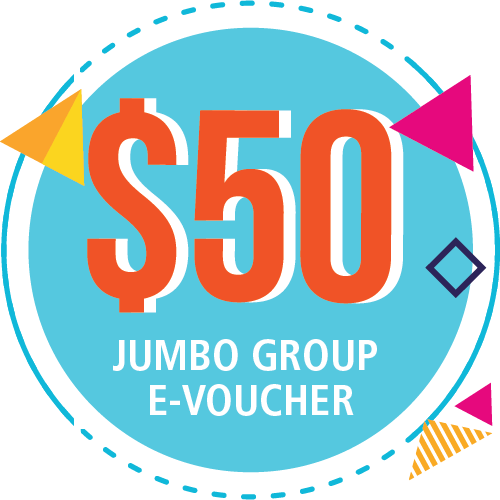 $50 JUMBO Group eVoucher
J$ needed: J$80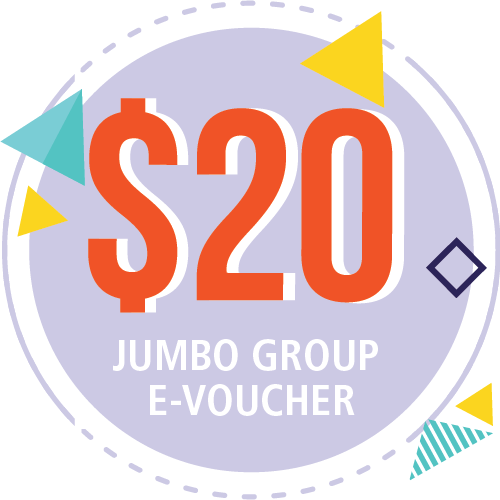 $20 JUMBO Group eVoucher
J$ needed: J$32